'The Bon Don is Revolutionizing The Way We View Bonnets': Master Designer & Seamstress Shelbie Foster Talks Rebranding, Yara Shahidi & Things Between
Black girls love our bonnets. It's a fact.
Stretched raggedy or not, we slap them on our heads before bedtime or - if you're really trying to keep your do right - before you walk out the house on a humid or rainy day(underneath a hat or hood of course), and we do not think twice. It's a way of life.
That said, have you ever thought, "I wish my bonnet was a little cuter" or "I need a bonnet that's gone last?"
I have, and that's why this Yes, Sis feature on Shelbie Foster and her owned and operated bonnet brand, The Bon Don, could not be more perfect for all my spottie ottie Black suhs far and wide. Check it out!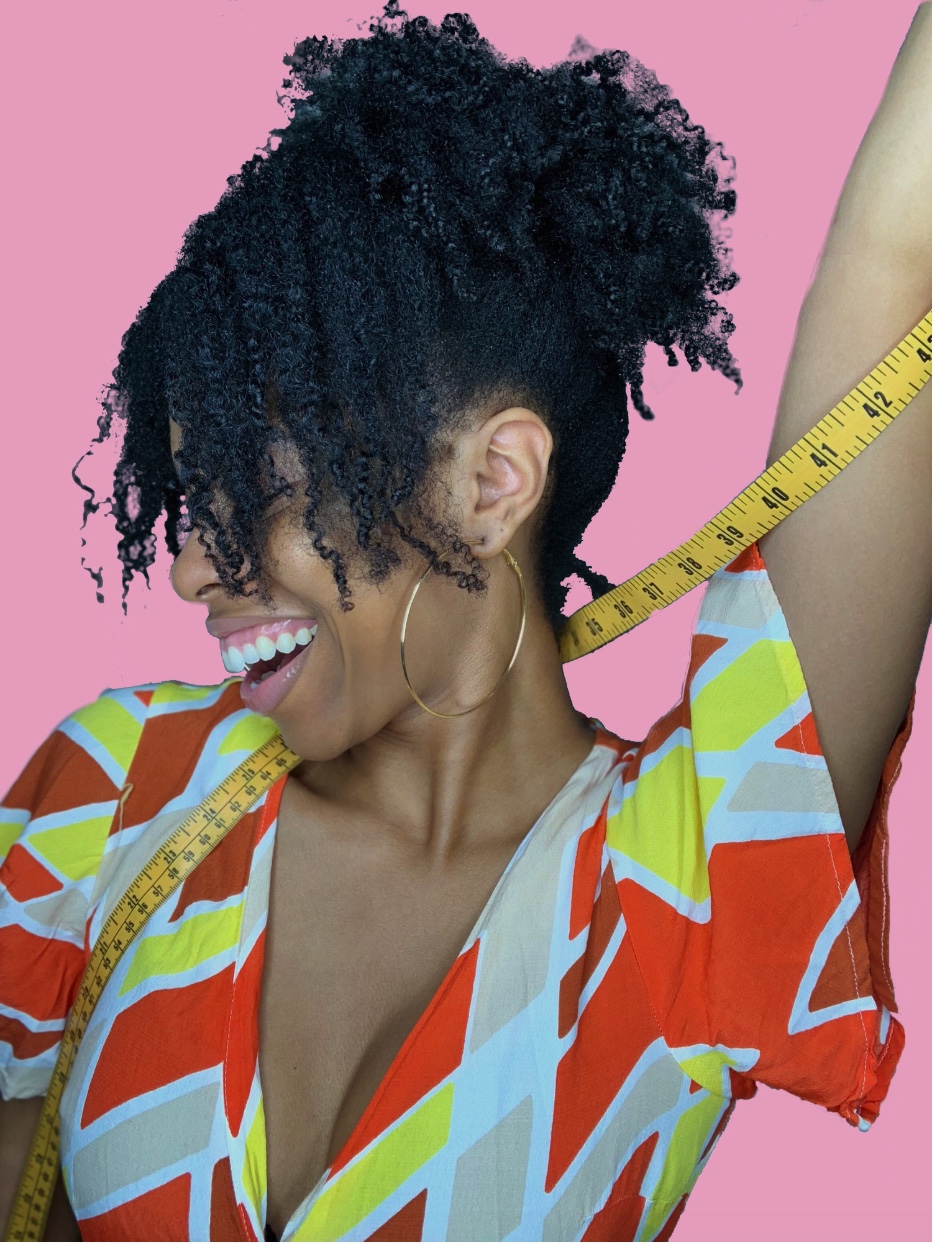 Shelbie Foster & The Bon Don
I soft-launched The Bon Don onto the Etsy platform in December of 2017. The brand remained on that platform for a little over a year until the relaunch of the brand on my birthday, February 4, 2019 to its current platform, www.thebondon.com.
How did you come up with the name "The Bon Don?" The term "Don" denotes one who is a leader or expert in their field. It was really important to me that I did the work to ensure that my bonnets were the best for my customers. When creating my bonnets, I took many steps to ensure that they were created with excellence. I did extensive research on everything from fabric choices to elastic selections, and even sought out and incorporated feedback from black women who use bonnets everyday. It was my hope that the name "The Bon Don" would give my customers the assurance that I've done the work for them, and that they could (literally) rest easy by shopping with my brand.
How long does it take for you to sew each bonnet? As I often say, creating the perfect bonnet has been a process. I wake up everyday with a new perspective on how I can improve my product. My current process takes between 10-20 minutes to create each bonnet.
Prior to launching your brand, The Bon Don" one of the characteristics you were looking for in a bonnet was aesthetics. Is there a particular experience you can think of that made this a priority for you? How do you think this takes the pressure off of Black Women everywhere? When shopping for home goods such as curtains, you don't just go to the nearest store and grab the first set of plain, black curtains that you can find. We don't approach shopping for home goods with an "it'll do" mind set. We go looking for THE curtains. We look for curtains with THE vibe and ones that have THE look. We look for ones that make us feel at home, and that represent us and our style. We understand that the curtains once hung, will be visible every single day and we want to invest in ones that make us happy when we look at them. I realized very early on that our bonnets are exactly like those curtains. We use and look at them every day. It didn't feel fair that something this integral to my daily life HAD to be ugly and plain. I want my bonnets to be like my curtains. I wanted THE bonnet with THE vibe – that "my bonnet is owned by someone with #blackgirlmagic seeping from her pores and it will reflect such" type of vibe. It is my hope that The Bon Don's bonnets will help black women everywhere feel more comfortable in their element: at home, and at peace.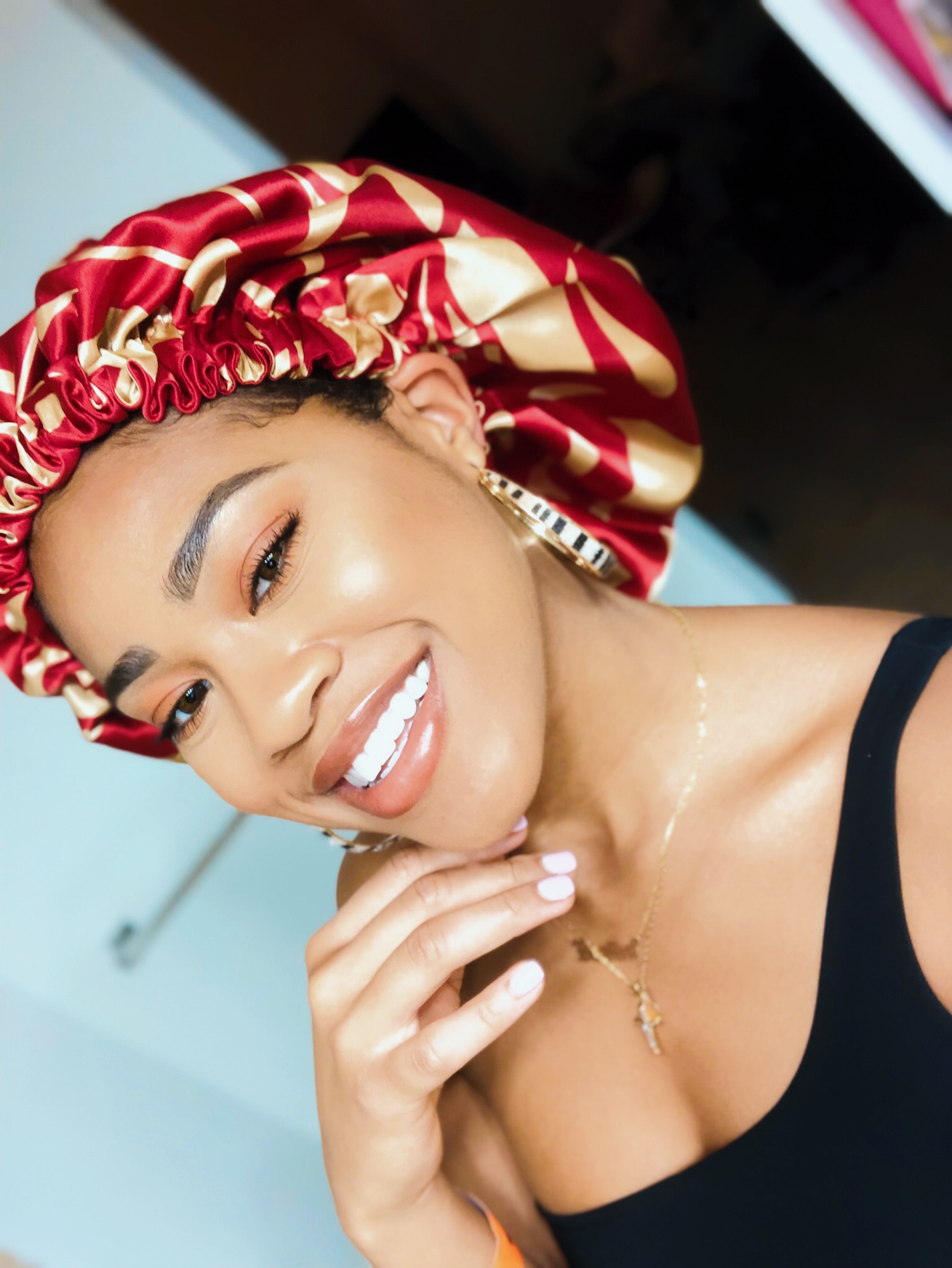 "We value our hair, and thus value what we put on it. It's important to me that The Bon Don creates products that make you feel bold, and beautiful all while you take care of your crown." -Shelbie Foster
There's a popular tweet that says, "Fuck it, I'll do it. - Black Women." Given you specially designed The Bon Don after searching high and low for the perfect bonnet, does this tweet resonate with you and if so, can you talk about the moments that led up to your decision to make this happen? I definitely feel there is validity to this tweet lol. Growing up, I was taught to never wait for someone to hand me an opportunity. If a door was closed, that was simply my cue to buckle down, and carve out a window. I've never seen rejection or a missed opportunity as a deterrent; I've always seen these situations as motivation for me to create my own way. This mindset was no different when I decided to create The Bon Don. This was simply another manifestation of me carving out a window when all of the doors had been cemented shut.
You have an impressive history of creating other home and fashion designs. Can you share more about those designs and how they both inspired and prepared you for The Bon Don? I love love love creating. I often sew, knit, and crochet many of my own clothes, and my home is filled with countless home goods that I've created over the years. In hindsight, I'm grateful for my having worked for years to master my craft as a seamstress. I'm grateful for all of the needles sticks, and all of the hems that were a few inches off. I'm proud that I finally mastered professional looking button holes, and sewing in a perfectly straight line. I'm proud that I learned how to design and sew different projects such as a trench coat with fringe and a hidden zipper because it made the task of designing and making a high quality bonnet light work.
Launching a business can be tough, and support can really make or break the success factor of an entrepreneur. Can you talk a little bit about how the support of your loved ones, and/or a lack thereof, has influenced the success of The Bon Don? The support of my loved ones is the reason why The Bon Don exists today. The idea to turn my side hustle of sewing bonnets for friends into a true business was encouraged by one of my closest friends. Another close friend of mine helped me complete my brand's LLC, while another one created my website, while still more helped with marketing, modeling, and so much more. I've learned to value the support that I receive in whatever way it's given. Support isn't always a purchase. It can come in the form of encouragement, feedback, or inspiration, and I'm always grateful for it, however it comes.
The Yara Shahidi shared The Bon Don page/post on her personal Instastory. Aside from this being a huge moment, can you describe your reaction and share what led up to her regram? As I mentioned earlier, I decided to relaunch my brand on my birthday, February 4, 2019. Relaunching The Bon Don was my personal decision to truly take myself and my brand seriously for the first time ever. My relaunch was me deciding to eliminate self-doubt and to trust that the vision that I was given for my brand was real, and was valuable. My relaunch was me stepping out on faith. Two days after my relaunch, Yara posted a video with her wearing an emerald green durag and asked that her followers tag her with their favorite durags on as well. I, along with many of my friends, went on to tag @thebondon under her post. I figured at best, some of her followers would see the tags and may be interested in my bonnets. After this, I go and do laundry or meal prep or study or a mixture of all three only to come back to check my Instagram a few hours later. A friend has DMed a screenshot of Yara's insta-story featuring a post from @thebondon. THE Yara Shahidi's insta-story. Like…what? Mmkay. So it is at this moment that I forget how to breathe lol. Approximately 3 seconds later, I am weeping. I mean WEEPING. Crying my eyelash glue off, snot, the whole nine lol. Beyond Yara being absolutely amazing in every way, this moment meant so much more because I really believe that it was God's way of saying "you stepped out on faith, and I've got you from here." It was huge. In every way.
How has the product improved from the first bonnet to now? When I was creating my first few bonnets, I was still working to master the dimensions of the perfect, universally sized bonnet. I often teetered between creating bonnets with elastic bands that weren't taught enough to remain on your head throughout the night, and bonnets with elastic bands that were a little too tight. At the beginning of my journey, I also didn't understand the importance of using high quality, sturdy thread when sewing my bonnets so some of my earlier models had thread that would snap after frequent use. I've always had an eye for aesthetically pleasing fabrics, but over time, I've learned to focus just as much of that effort on finding fabrics that were both pretty AND good for moisture retention and comfort. I always give thanks to my early Bon Babes, because their bonnets represent the many stages of growth throughout my ever evolving process.
What about this accomplishment are you most proud? There are so many aspects of my journey with The Bon Don that make me proud, but I think that I am most proud of the fact that I created my brand during one of the most stressful periods of my life: during pharmacy school. While working to pursue my professional dreams, I embarked on this journey to also pursue my creative dreams. This created a whirlwind within my already busy life, but it revealed to me how strong and motivated I can be when I feel that I am truly fulfilling my purpose.